Well well well, you learn something new everyday or every second as I found out recently following a brief sojourn to the Lake District for some plein air painting fun.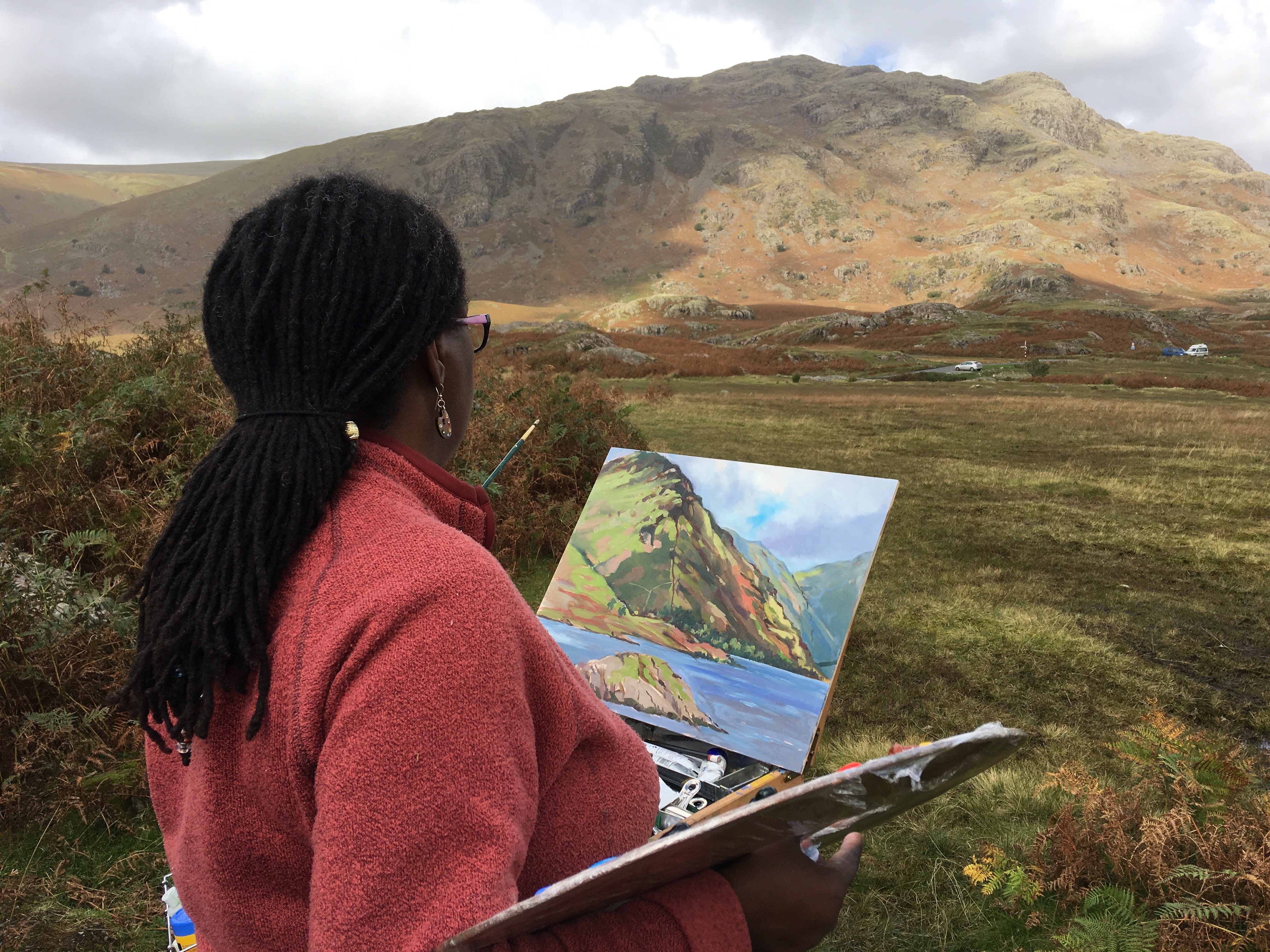 I was blessed… the weather was fab and I had no complaints at all. Armed with my trusty pochade box and customised shopping  trolley, we made our way to Wasdale Head; my target, the magnificent and imposing Yebarrow with a view of Wastwater in the foreground.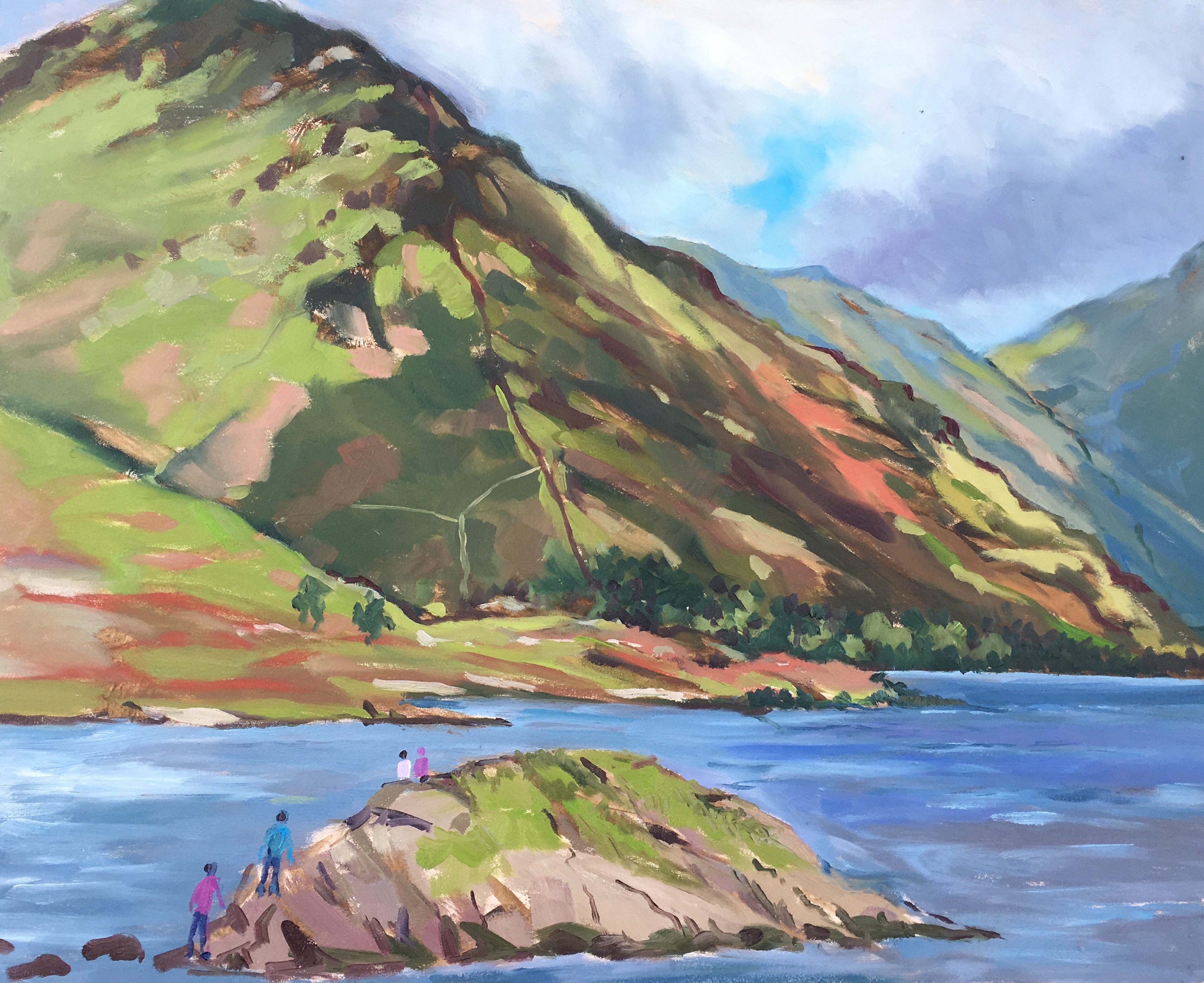 I've painted this view before from photographs and in the studio but I wanted to feel and breathe in the grandeur of the fell.
The clouds hung low when I started my outline drawing but I had it on authority from every single weather app I had consulted that the day would brighten up so I wasn't too concerned.
Grey and imposing as the clouds were, I knew they would add some drama to my painting and if the fluffy white clouds drifted by later, well that would be good too.
I am new-ish to all this plein air painting having found my comfort zone in the confines of my studio and I have to admit I am having a blast! I wish I could do it everyday… ok not sure I would enjoy rainy days. I tried that once during a plein air day at Windsor Castle and was reminded of my chemistry lessons concerning oil and water; not only do they not mix but my paints seem to have turned into some kind of chromatic chewing gum and just would not stick to my support.
I am sure there is so much one could write about painting outdoors; the peace and tranquility (unless you are painting in the city or a crowded market place), painting at speed, making decisions about what to include and what to leave out, your equipment and so much more. The one big lesson I learned from my day at Wasdale Head was simply to keep up with the changing light! After a while I learned to anticipate what might happen next with Yewbarrow transforming from silhouette to sunny detail in the space of a glance at my palette to mix enough paint to capture the shadow that had been there only a second before.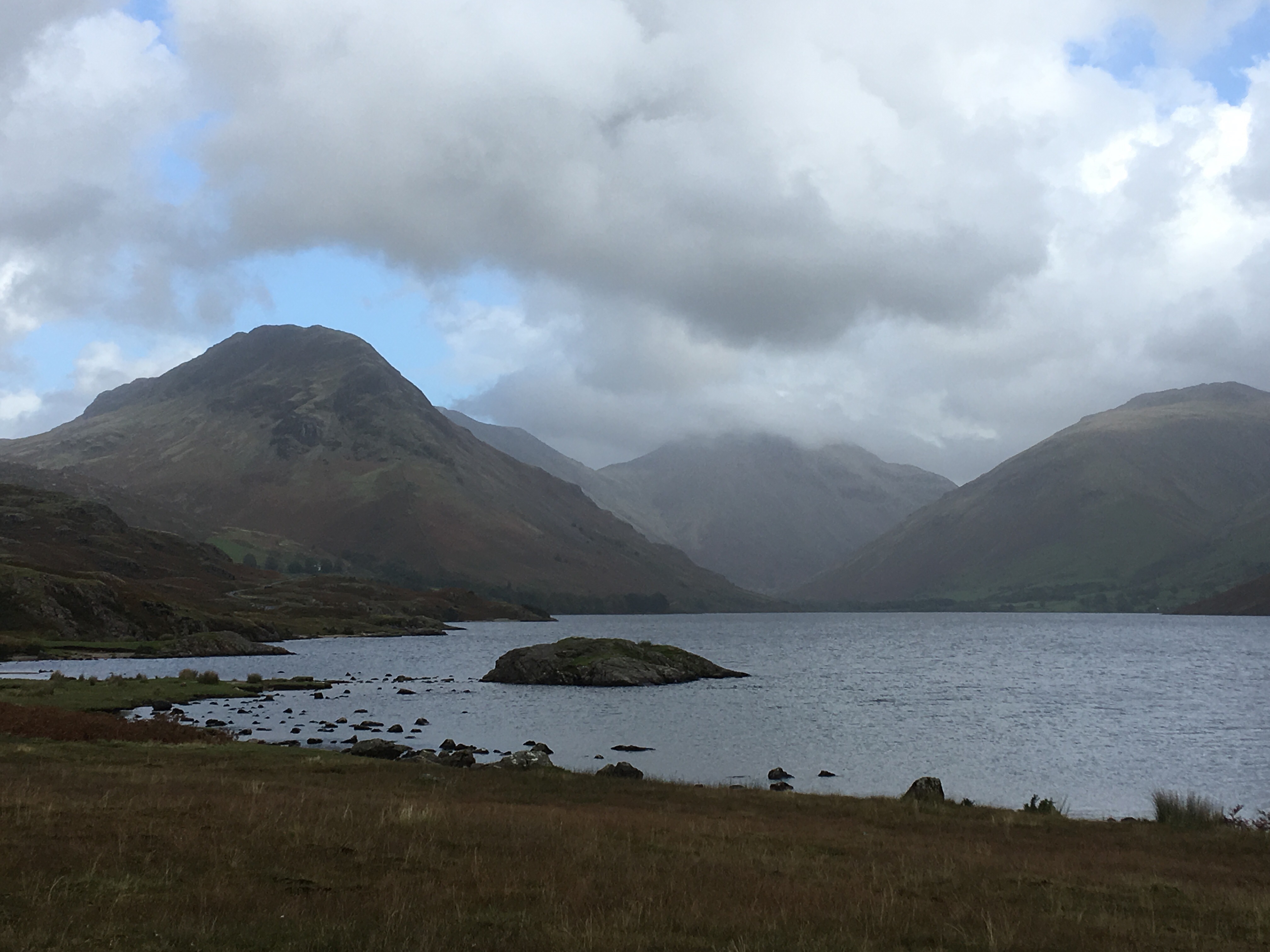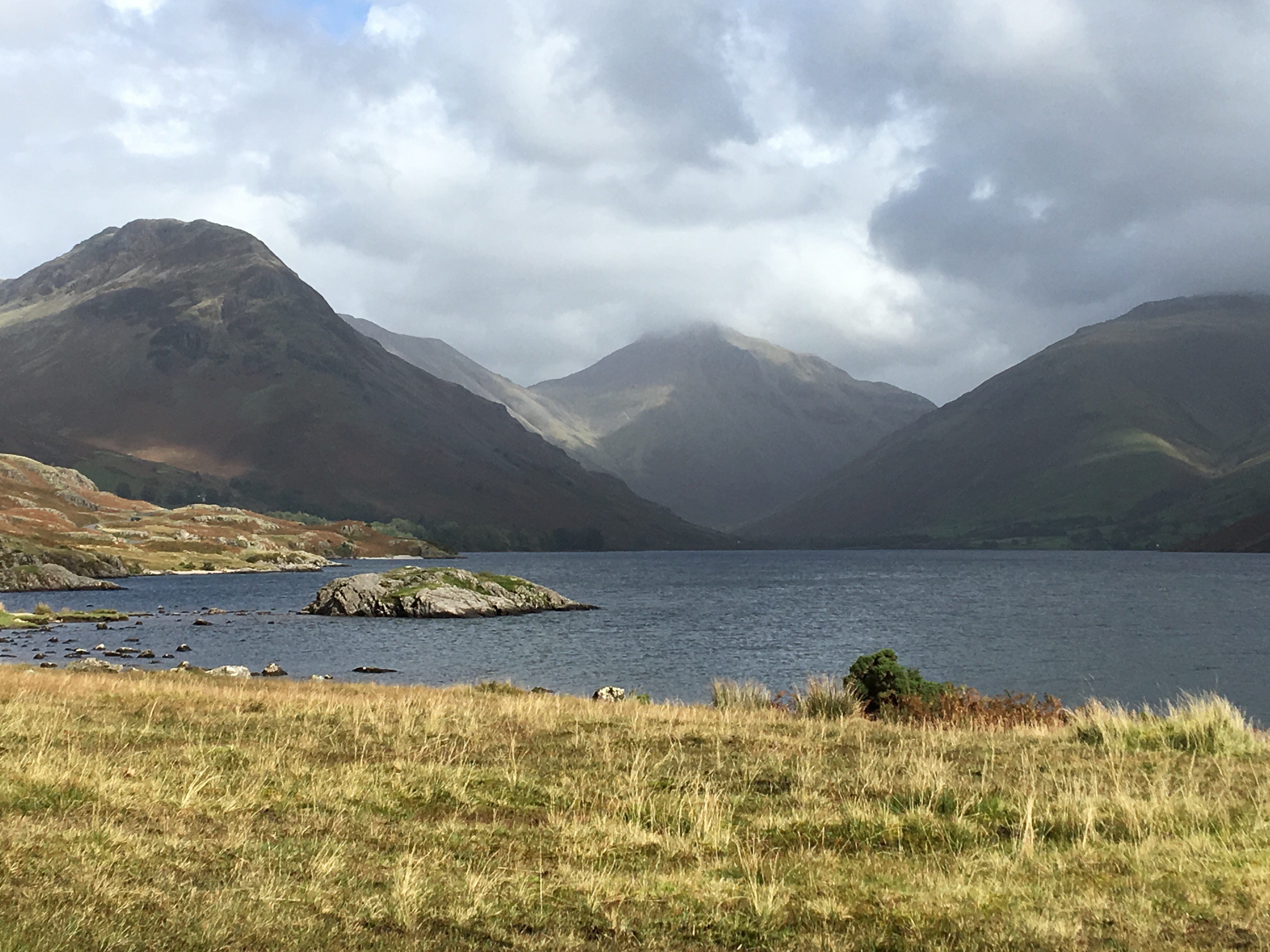 There is something to be said for memorising and retaining information when you paint, especially if you paint outdoors frequently. You may be working in Mother Nature's studio but it's useful to remember, you are the artist!