Well I crossed the finish line in the wee small hours of this morning only to discover (as if I didn't know) that I still have to do the lap of honour by dotting the i's and crossing the t's.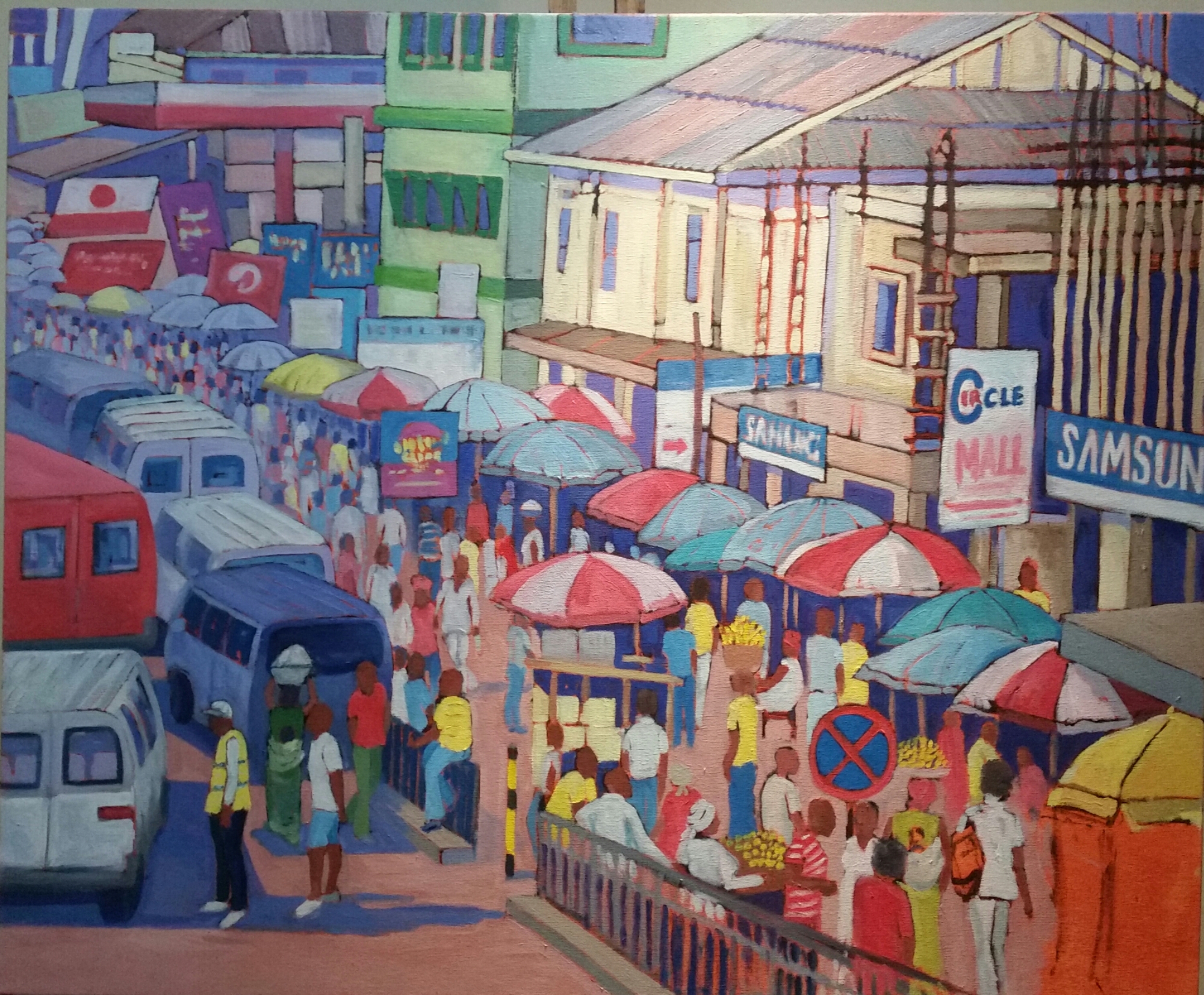 Would you believe I still haven't worked out what to paint in that bottom right hand corner? I am not too worried truth to tell as I know something will pop up in my mind as I continue to mull it about in my mind as I go about my day's tasks. I also have to work in the details of some of the faces so I guess it will be done when it's done.
Being so close to putting my signature on it and declaring it finished, I am already thinking of the next painting which is a toss up between a vegetable store in Marrakesh and some Senegalese women; a painting I started in July which really needs to be finished cos I quite like it.
Have a super day my friends. Stay blessed, stay focused.
Posted from WordPress for Android