There comes a time with every painting when you know you are done ie that's it, I am finished and for those of us nutty artists who speak with our paintings and wait for instructions you know your time is up when the painting speaks up loud and clear 'enough already!'
So it is with great pleasure that I present to you 'The Circle, Accra'
There is an element of poignancy in this picture as whilst I was painting it, I was reminded more than once that the area which I had last visited almost eight years ago had changed beyond recognition with major development to the road network this is being developed into a concrete jungle of flyovers and overheads.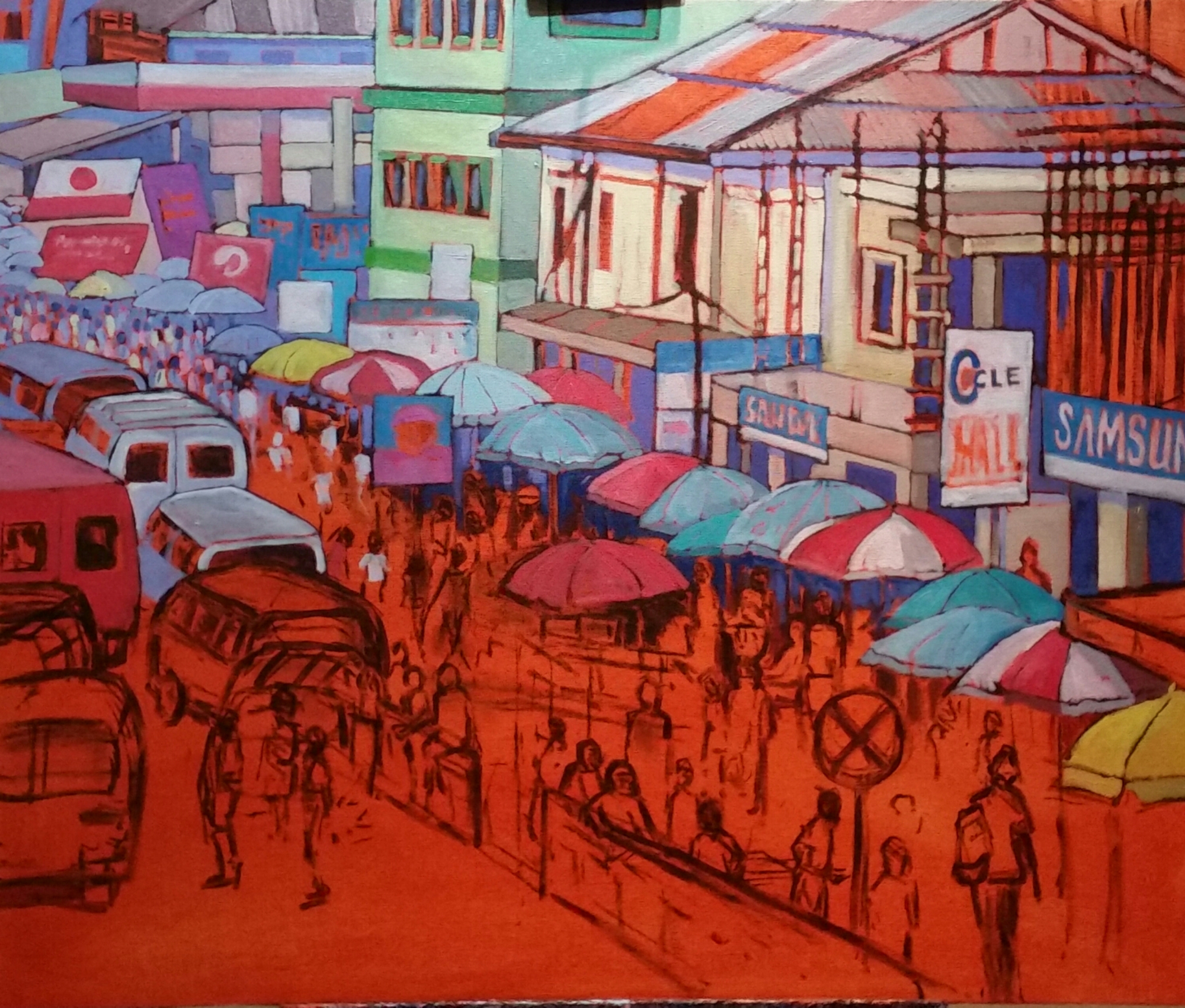 Looking at the bigger picture I am glad to have been able to preserve a small part of Ghana ' s history. The concrete jungle in time will tell it's own story.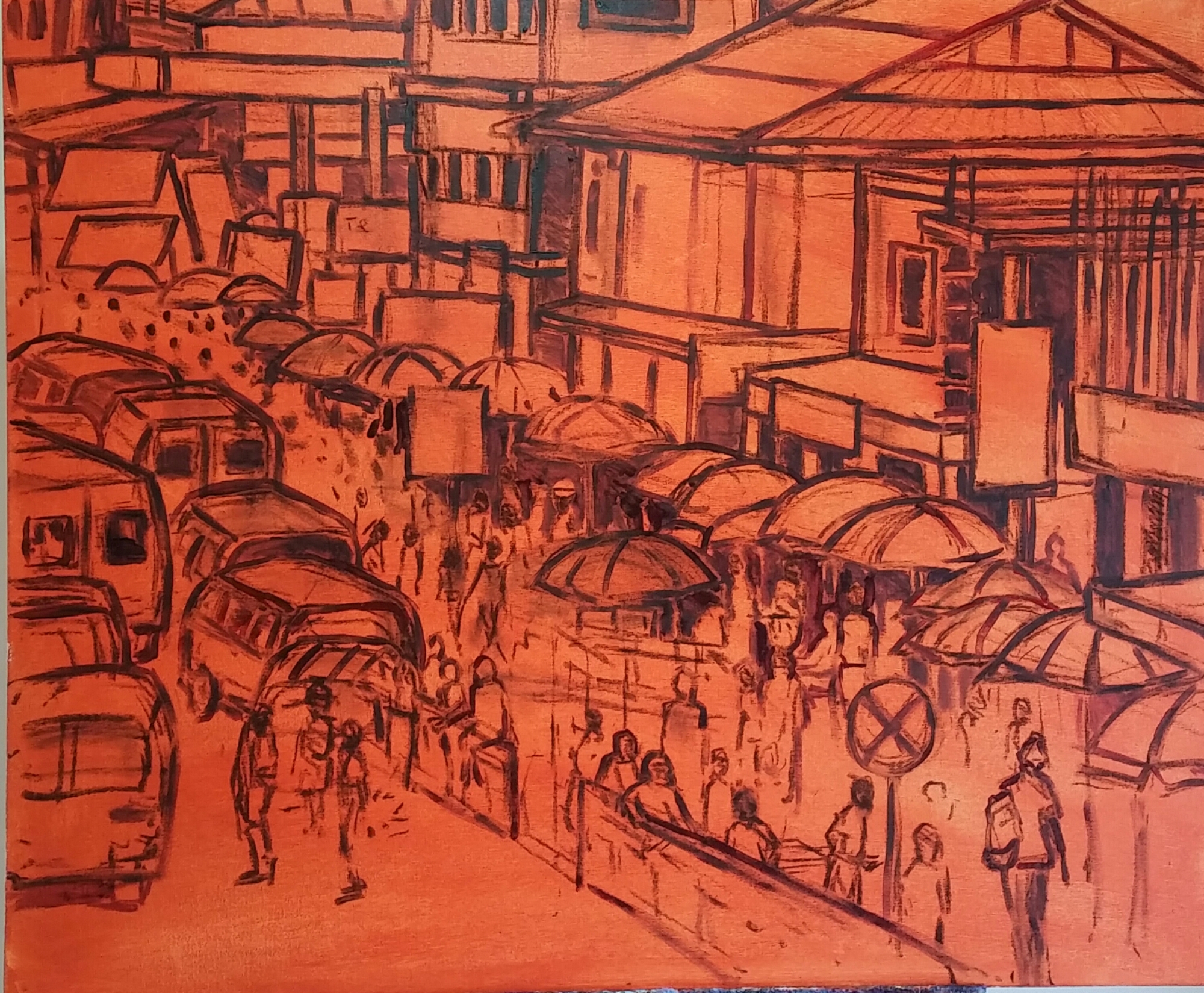 Stay blessed my friends. Stay focused and have a fruitful weekend.
Posted from WordPress for Android