I am facing some fresh challenges. Since the clocks changed for all that daylight saving malarkey , painting at the crack of dawn has been difficult as I have no natural light in my studio.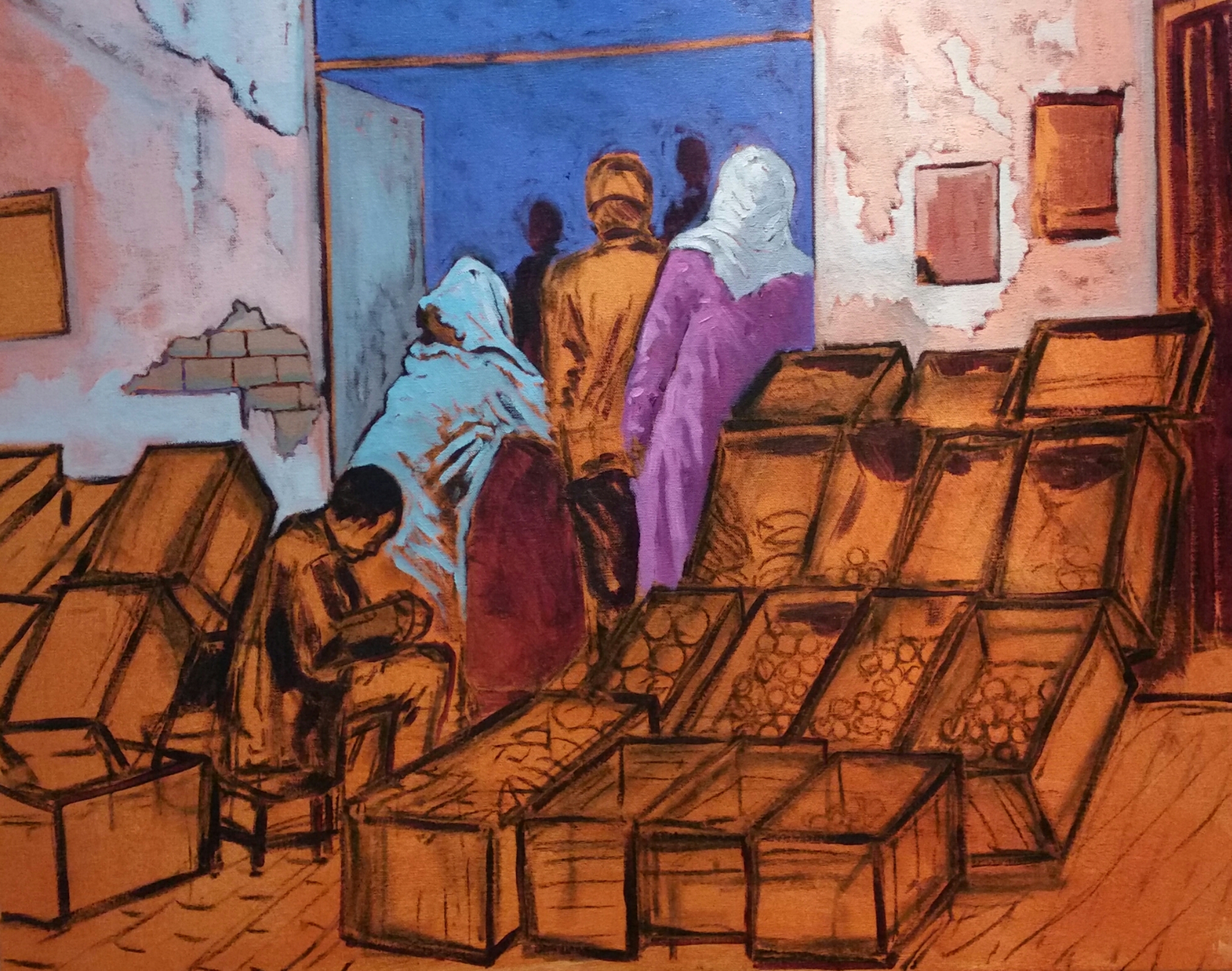 Painting only at the weekends just frustrates me as I have my usual chores, family visits and other distractions and of course painting during natural daylight hours is out of the question as my day job takes precedence.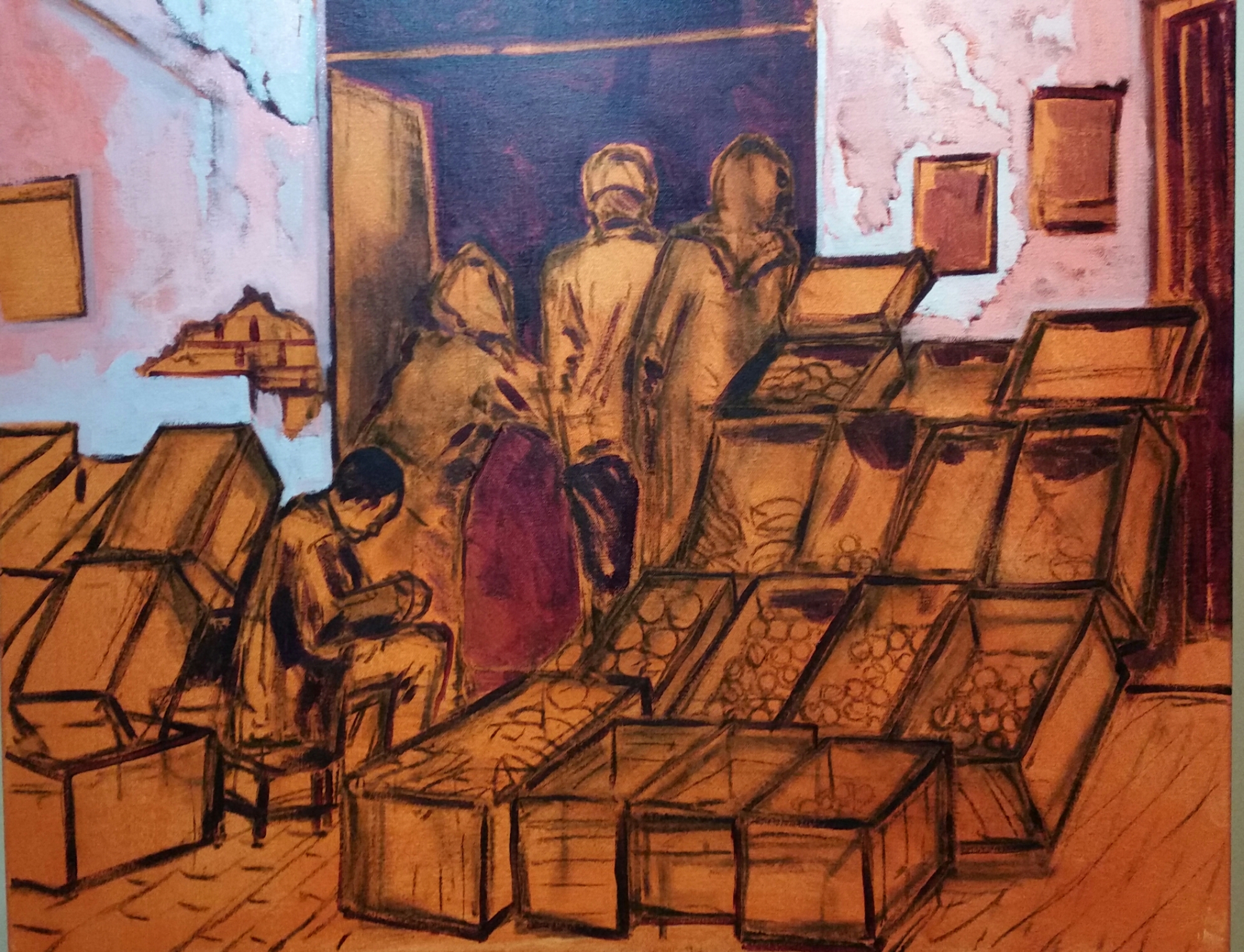 So what to do? My mom always used to say "…If you can't get through it, you must get around it…"
So get more studio lights? This obvious solution isn't as simple as it sounds as that does take some getting used to. I do have a daylight bulb above my easel and now have to look into getting some more stand lamps to flood my studio area with natural daylight. This will be a bit of a challenge but I am sure we will triumph.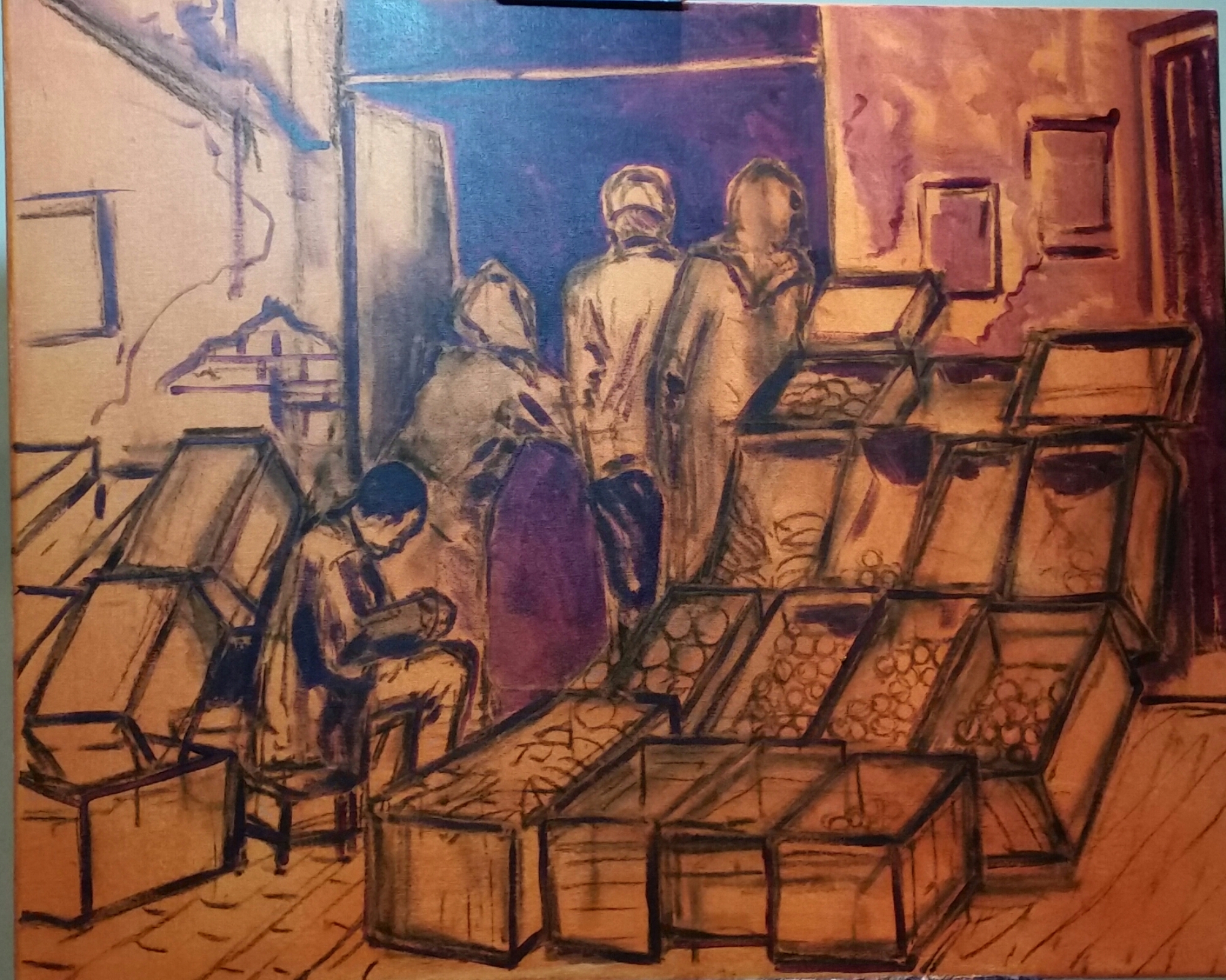 Meanwhile this is where we are with the veg stall at the souk in Marrakesh. Suggestions for finding a suitable title which isn't so much of a mouthful will be most welcome.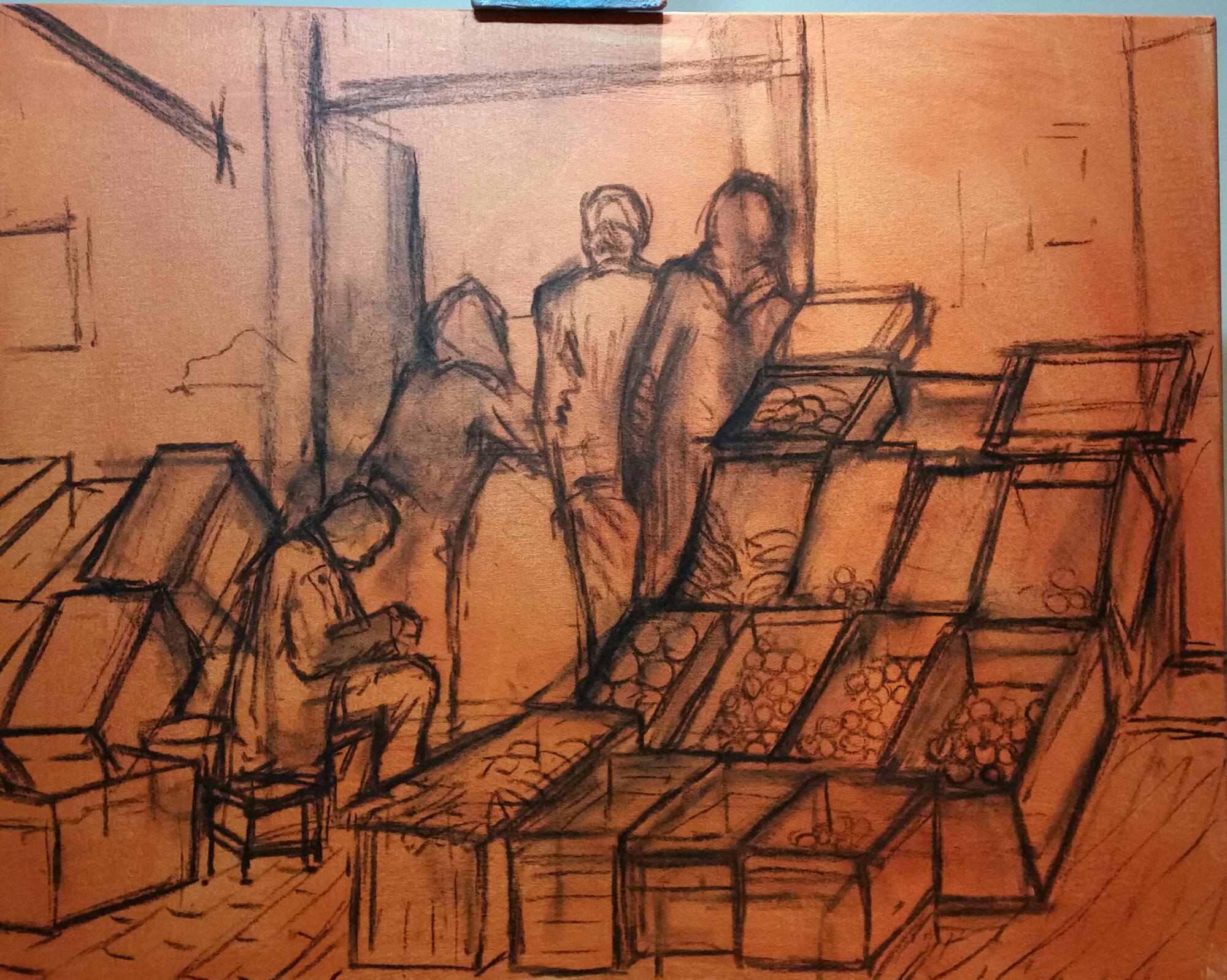 Have a super day my friends. Stay blessed, stay focused!
Posted from WordPress for Android