My facebook friends have been enjoying a staged progression of my current painting 'Brighton Fair' these last couple of weeks. It's been fascinating to read the comments and to know that my friends have been enjoying the process of watching it unfold as much as I have enjoyed putting it together.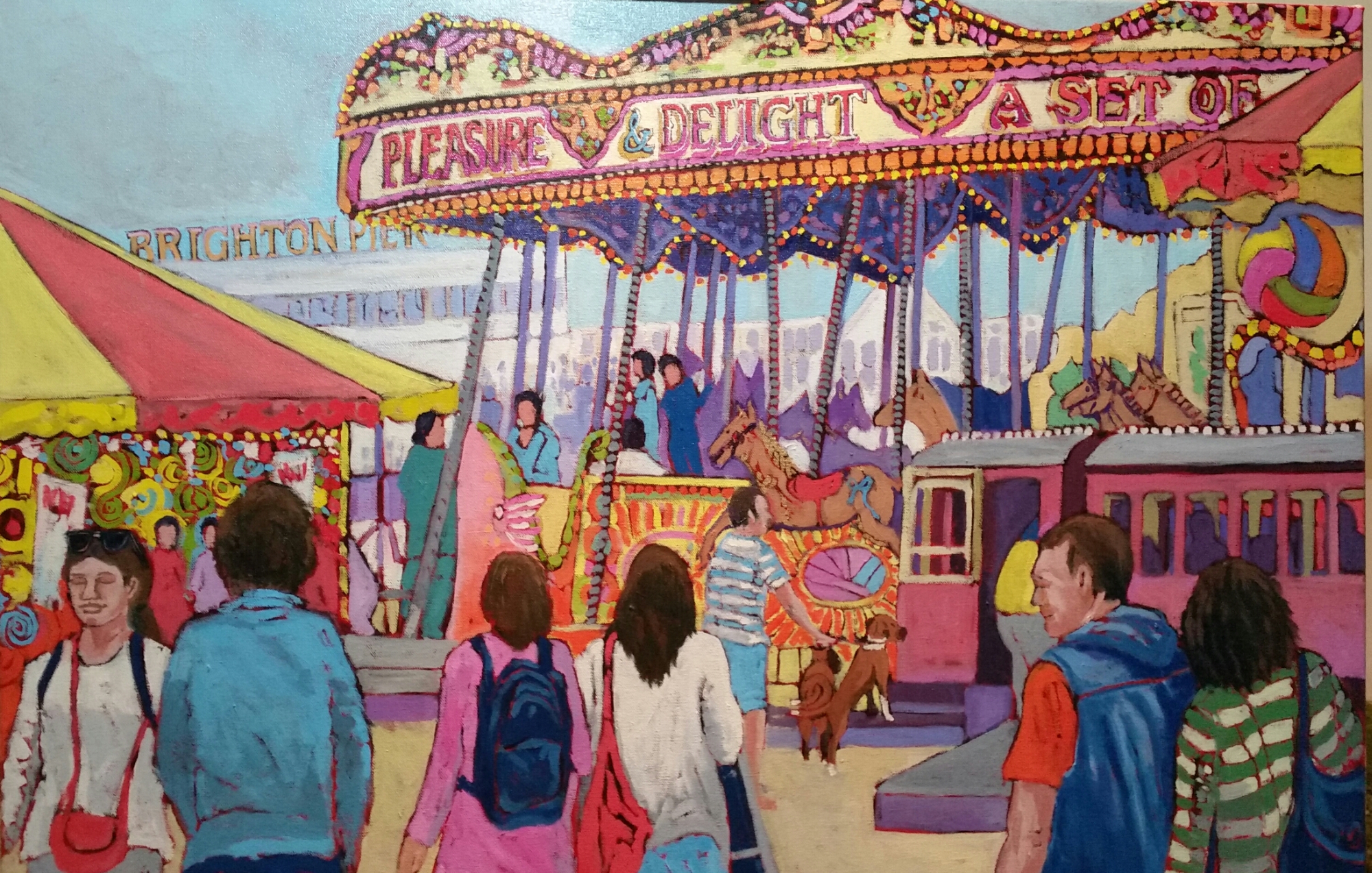 I have to admit I began to wonder if I hadn't made a rod for my own back committing to posting each staged installment every single weekday as I knew my 'fans ' were expecting to see the latest development.
The pleasure however is all mine; in order to get any painting done at all I have to get up at 5 am to paint for a couple of hours before going off to my day job. This kind of commitment to painting is not at all easy and requires the discipline of an athlete so making myself accountable to this small but growing fan club actually gives me the impetus to carry on.
My friend Seiwa said this to me recently, '…it's funny how you have to get up so early to post your latest development and we can get up at our leisure to see it…'
That's the beauty of it all isn't it?
Thank you so much. Keep watching and keep encouraging me cos it would be difficult without your support. 'Brighton Fair ' is dedicated to all of you.
Stay blessed my friends… stay focused!